Flyer pour le pure player Contexte, spécialisé dans les questions d'énergie et d'environnement. Leur communication porte sur deux axes principaux : la modernité et la qualité de l'information délivrée.
J'ai utilisé deux éléments caractéristiques de la charte graphique : le filtre bleu sur les photographies et les couleurs vives.
Flyer for a french pure player, specialized in energy and environmental issues. Their communication focuses on two main areas: modernity and the quality of the information delivered.
I used two characteristic elements of their graphic charter: the blue filter on the photographs and the bright colors.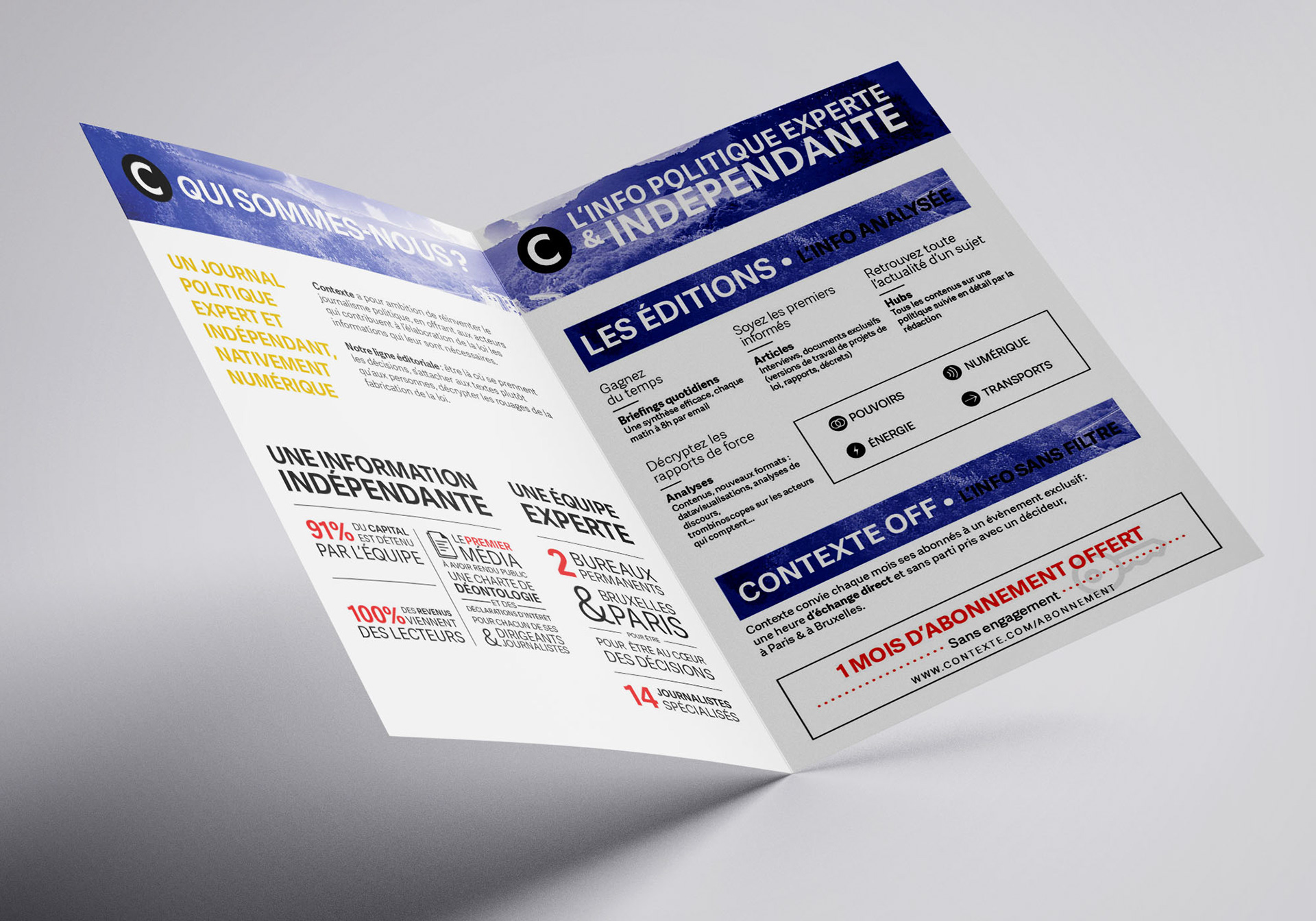 CARTE DE VOEUX POUR L'ANNÉE 2018
Greeting card for the year 2018.
Nous avons utilisé un nuage de mots en lien avec l'activité de Contexte.
We used a word cloud related to the activity of Contexte.